Commercial Orange Apple Tomato Small Fruit Sorting Grading Machine
Introduction
1> Special designed for grading the classification of all kinds of round and oval fruits vegetables by different diameter.
2> Just artificially pour the fruit on the conveyor belt or on the hopper, will automatically line up the fruit, one by one into the fruit plate for sorting.
3> Suitable to grade jujube, palm date, water chestnut, blueberry, garlic, walnuts, kiwi, cherry tomato, hawthorn, kumquat, litchi, longan, macadamia nut etc..
4> Carefully designed fruit plate not damage fruit, durable use and reduce self-damage.
5> Grading quantity and diameter size range can be customized according to customer's requirements.

Main features
1> This is a multi-funcitonal machine, which has a wide range, easy to move and repair.
2> All parts contact with fruits are thickened and soft, the classification process not cause secondary damage to the fruit.
3> Fruit sorting machine measurement error is small, high sensitivity, stable and reliable.
4> Grades quantity is adjustable, the grade size can be adjusted.
5> Sorting speed can be adjusted,high efficiency, large output.
6> Fruit sorting machine has the automatic protection function, misuse damage to the equipment.
7> Working track adopts food grade silicone belt, which is full of elasticity, non-toxic and harmless, and resistant to aging.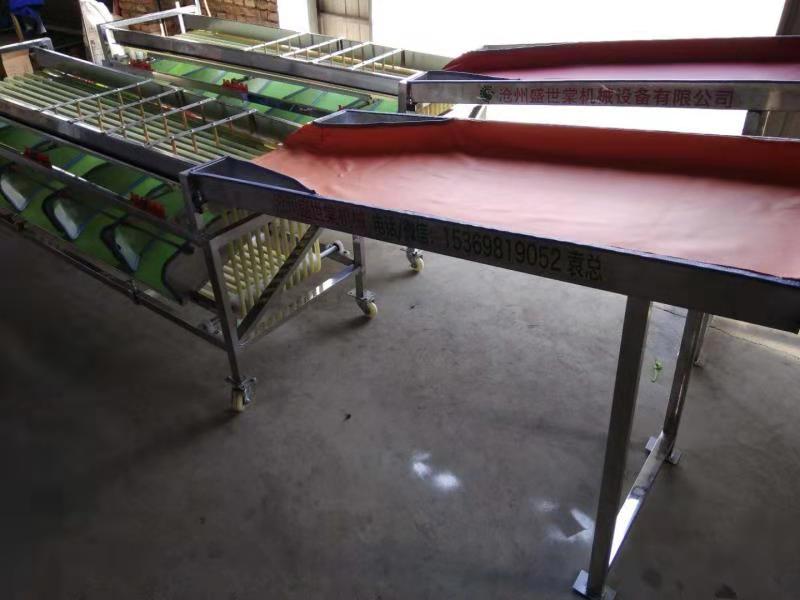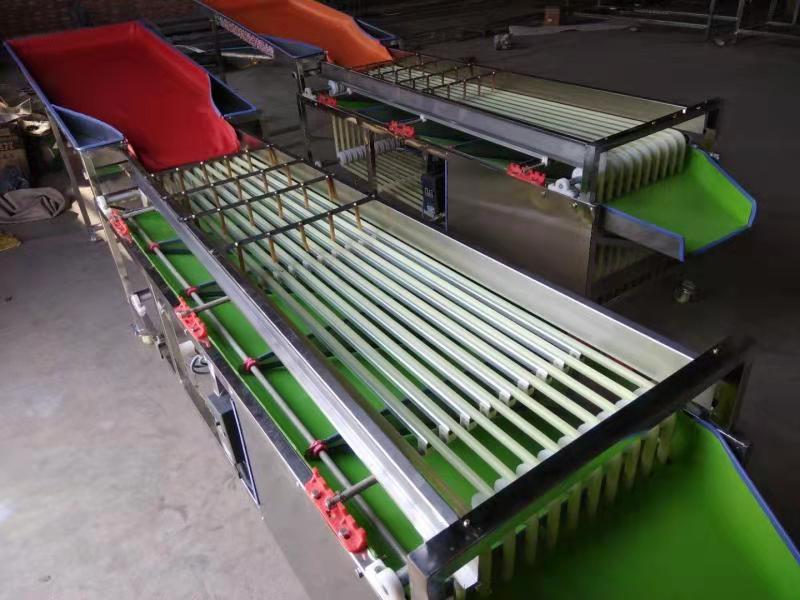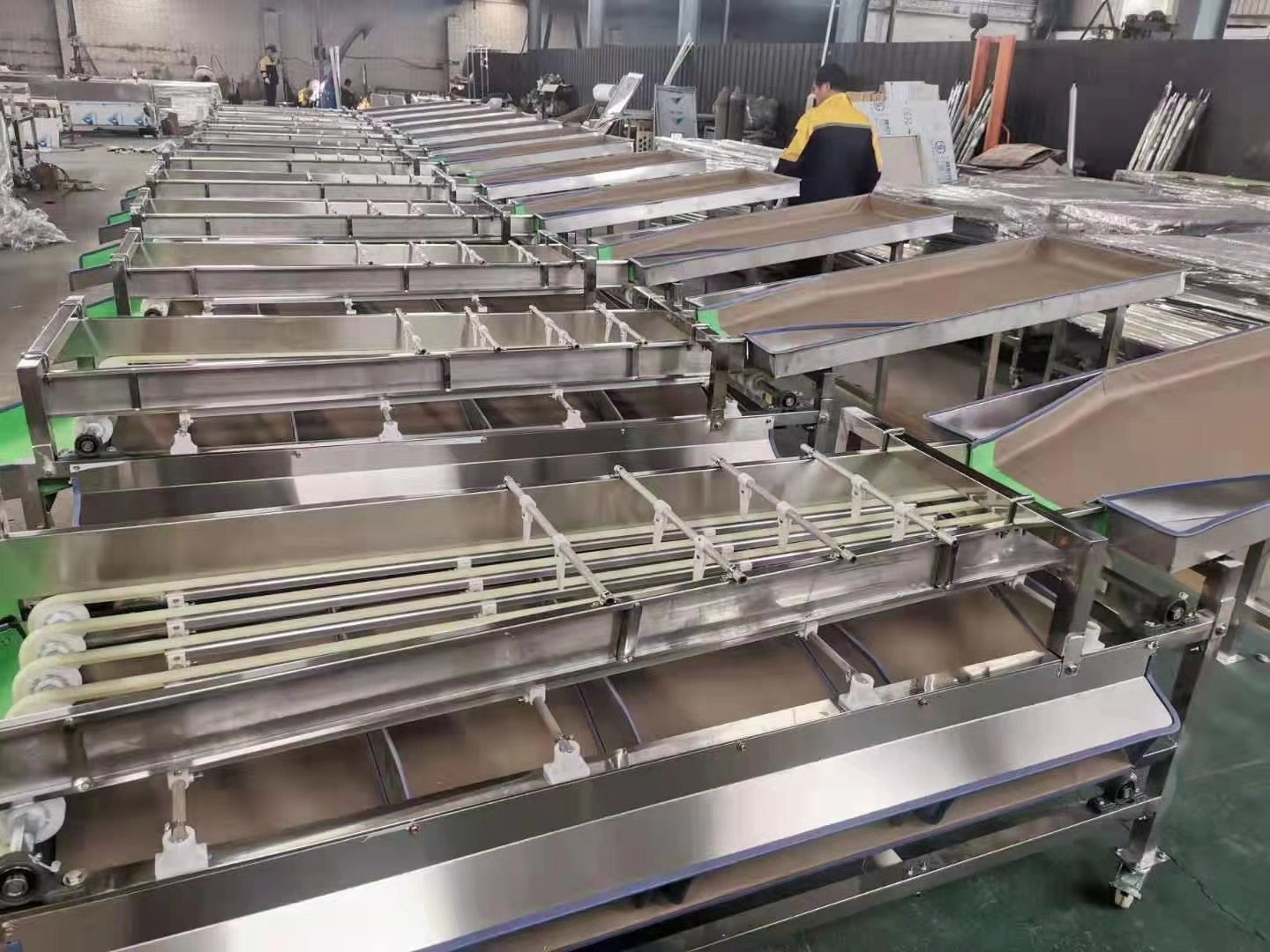 Application
1> Suitable for small fruit: Jujube, cherry, hawthorn, walnut, plum, bayberry, apricot, green plum, cherry tomatoes, miniature potato, strawberry etc.
2> Suitable for big fruit: Peach, apple, pear, sand fruit, orange, orange, green orange, passion fruit etc.
Specification:
Model

PH-FS9

PH-FS11

PH-FS15

Capacity

0.5t/h-1t/h

1t/h-1.5t/h

1.5t/h-3t/h

Path Quantity

9

11

15

Grades

3-6

Fruit Diameter

0.5-4.5cm

Power

0.75KW

Voltage

220v/380v/Customized

Weight

100kg

110kg

260kg

Size

2.2*0.7*1.1m

2.2*0.7*1.1m

2.2*1.3*1.1m

Big Fruit

Model

PH-FB6

PH-FB11

Capacity

2t/h

3t/h-5t/h

Path Quantity

6

11

Grades

3-6

Fruit Diameter

5-9cm

Power

0.75KW

Voltage

220v/380v/Customized

Weight

100kg

200kg

Size

2.2*0.7*1.1m

2.2*1.3*1.1m